Mantis Hybrid
This piece is the result of a study of different creatures in nature, from insects to mamals, hybrided together to create the ultimate predator.
I was very interested in the hard and soft elements of animals, and how to put them together cohesively. It began as a clay sculpt, which was then plaster waste moulded, resin casted and finished with waterbased acryllics, and spray paint.
The head was sculpted entirely seperate, and silicone molded and then cast in resin.
Dimensions: 2.2m x 2m x 1.70m
For

Final Year Project – BA (Hons) Technical Arts and Special Effects, Wimbledon College of Arts

Type

sculpture, hybrid, praying mantis, predator, alien, jesper kirketerp, resin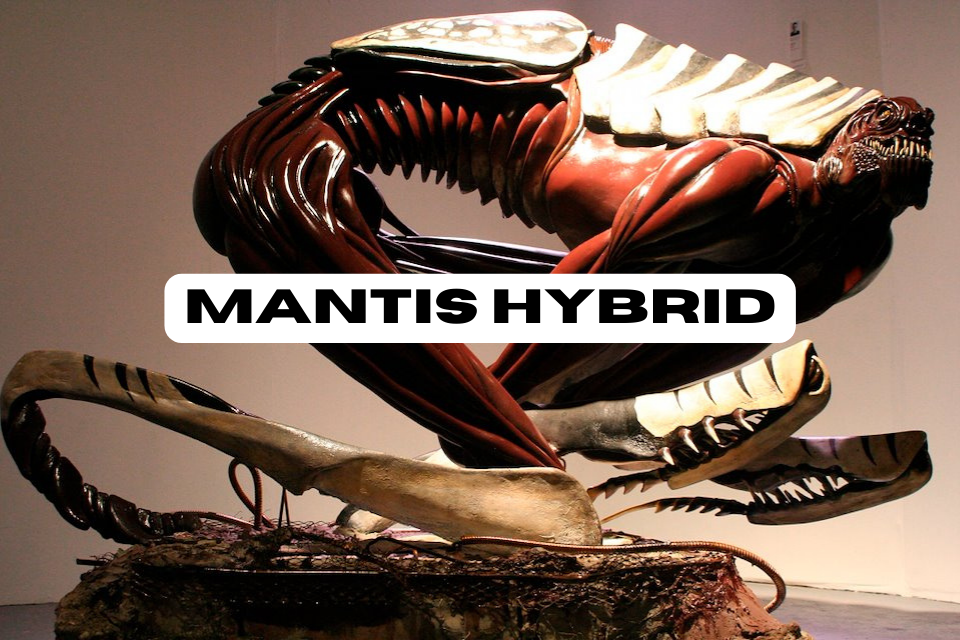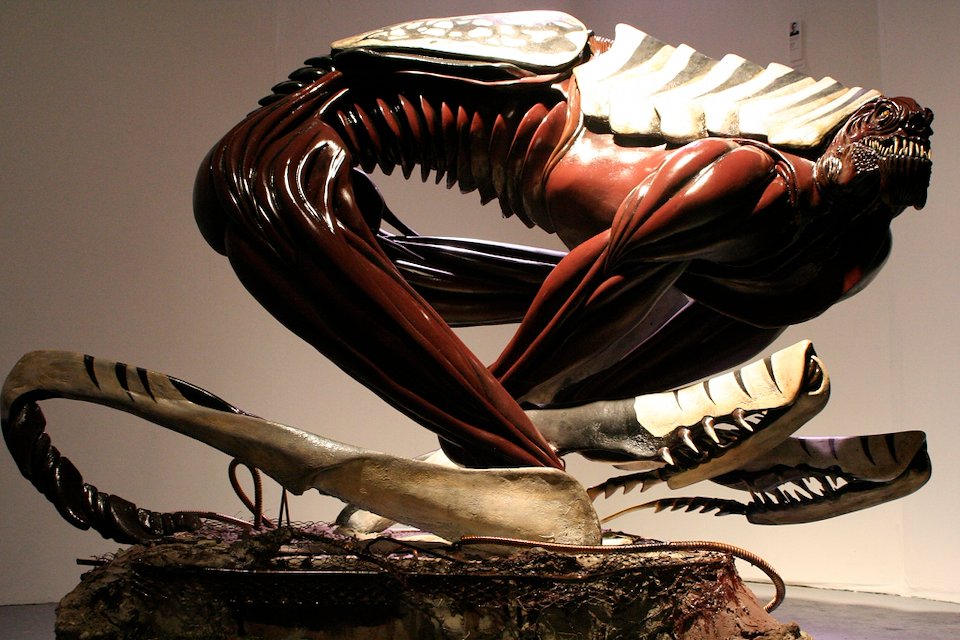 FRONT VIEW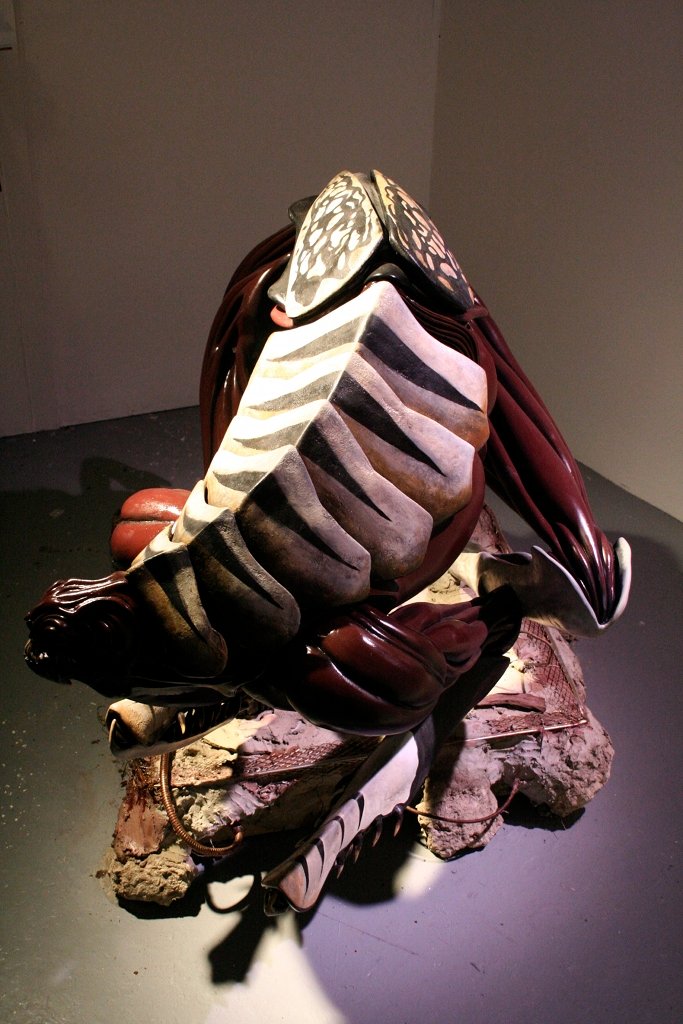 TOP VIEW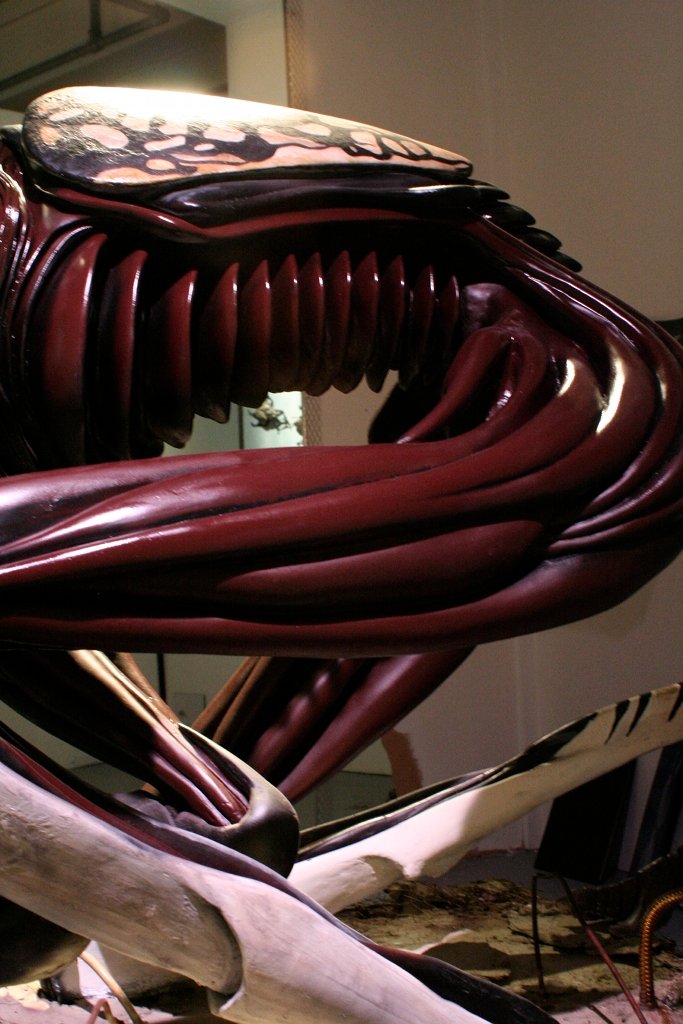 FLAYED LEG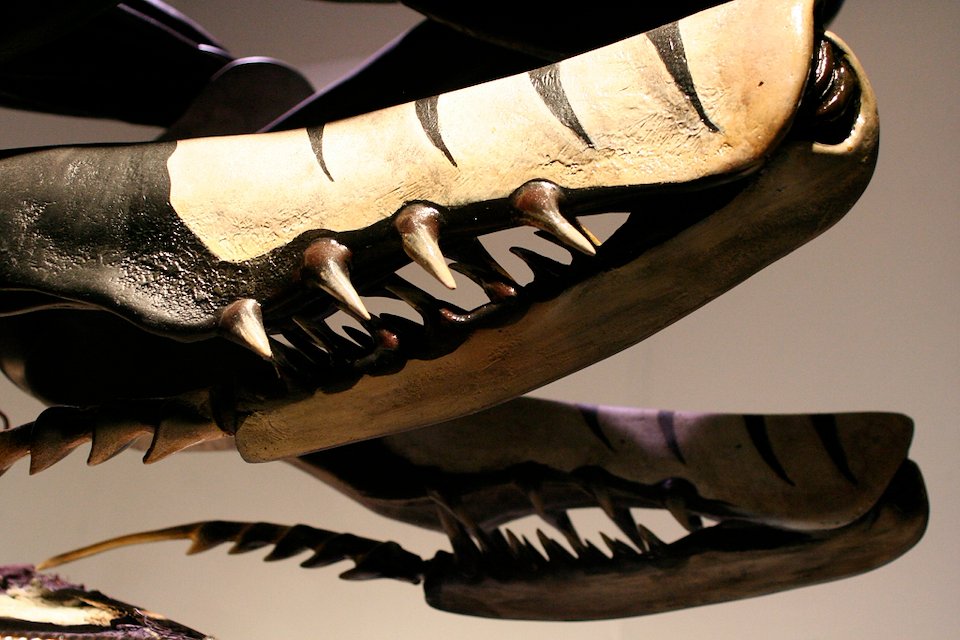 MANTIS ARMS